Audibles at the Line: Week 5
52 min read
Earn With Blogs
compiled by Andrew Potter
Tailgate Party Time
Each Sunday, the FO staff sends around emails about the games that each of us are watching. We share information about the games that the rest of the group might not be watching, ask questions, and keep everyone else informed about which games they might want to tune into (if they can).
On Monday, we compile a digest of those emails and produce this feature. By its nature, it can be disjointed and dissimilar to the other articles on the site.
While these emails are generally written with Audibles in mind, they do not represent a standard review of all the games each week. That means we aren't going to cover every game, or every important play. We watch the games that we, as fans, are interested in watching, so your favorite team's game might not be covered to your fullest desires or even at all. (If you are a Seahawks or Patriots fan, you are probably in luck; if you are a Bills fan, not so much.) We have no intention of adding new authors solely to cover every game on a given Sunday, nor will we watch a different game from the ones that we're personally interested in watching just to ensure that Audibles covers every game.
Carolina Panthers 23 at Atlanta Falcons 16
Bryan Knowles: Weekly Carolina rush defense alert! Atlanta's first drive sees Todd Gurley run through a gap the size of Montana, rumbling 35 yards for a touchdown to give the Falcons a 7-0 lead.
Is there any running back you wouldn't start in fantasy against the Panthers' defense? It seems almost a gimme for double-digit points in any and all formats.
Scott Spratt: OK, we're back on track! After the Cardinals failed to score a rushing touchdown on the Panthers last week — the first time the Panthers defense didn't allow one since Week 3, 2019 — Todd Gurley finds a college-sized hole on the left side and slowly rumbles 35 yards for the score. It's 7-0 Falcons early, and this game could be a shootout.
Gurley may be in my DFS lineup, Bryan.
Scott Spratt: Play-by-play announcer Chris Myers just said that Keanu Neal was named after Keanu Reeves. Neal was born on July 26, 1995, which I hope means his parents had just watched Speed. What a classic.
Scott Spratt: Oof, Panthers safety Juston Burris completely whiffs on a Brian Burns strip-sack fumble recovery that would have been an easy touchdown return, and a play later, Burns is hurt.
Burns forces the fumble and Justin Burris refuses to dive on the ball pic.twitter.com/zCi83zldlf

— Billy M (@BillyM_91) October 11, 2020
Scott Spratt: Just watching the 5-foot-9, 221-pound Mike Davis run over Falcons defenders, is it fair to say that the Panthers' best, full-strength lineup has Robby Anderson and DJ Moore on the outside, McCaffrey in the slot as a receiver, and Davis at running back?
Semi-related, Moore just broke Isaiah Oliver's ankles and ran 57 yards for a touchdown.
Holy Hell, DJ Moore to the house

— Antwan V. Staley (@antwanstaley) October 11, 2020
Cale Clinton: How about the emergence of Robby Anderson in Carolina? Seventh in the league in receiving yards, catching 76.3% of his targets per NFL Next Gen Stats. He has been generating some great separation on routes all year and has allowed Carolina to take more shots downfield alongside DJ Moore.
Just completed a really impressive one-handed catch along the sideline. I've been skeptical of Anderson's true ceiling due to how reliant his production was on big breakaway plays, but he has really surprised me this season.
Scott Spratt: I think the lesson, Cale, is that teams should take shots on receivers who flash some talent but don't produce consistently because they're on the Jets. Chris Herndon is going to be a star on his second team.
Bryan Knowles: You can replace "Jets" with "Adam Gase" and your statement probably remains true.
Scott Spratt: Great point, Bryan, because Ryan Tannehill is like a top-five quarterback now.
Scott Spratt: I'll take the under on the Falcons' current 27th-ranked DVOA defense over the rest of the season.
MIKE DAVIS. pic.twitter.com/c9Zbuna5cZ

— John Ellis (@OnePantherPlace) October 11, 2020
Scott Spratt: The Panthers just scored with 23 seconds left in the first half — Mike Davis, obviously — and Teddy Bridgewater is now 20-of-27 for 261 yards and two touchdowns. If Bridgewater throws for 500 yards, the Falcons have to fire Dan Quinn, right?
Scott Spratt: Beautiful touch on that Matt Ryan pass straight at Panthers safety Juston Burris in the end zone.
Matt Ryan throws a pick to #Panthers Juston Burris. pic.twitter.com/ffit9hhoXP

— Dov Kleiman (@NFL_DovKleiman) October 11, 2020
Apparently Ryan has gone something close to 30 straight drives without throwing a passing touchdown? Not ideal.
Andrew Potter: Looking at the defenses coming in, I expected this game to be a shootout, so if you'd told me the Panthers would only score 23 points I'd have expected them to lose. Instead, they won quite comfortably. This has to be it for Dan Quinn, right? Nothing in Atlanta is working, not the perennially underachieving defense, and now not the offense either. Atlanta ranked No. 21 in offensive DVOA coming in and looked worse than that against a legitimately bad defense. There's absolutely no way a team with this offense should be the worst in its division, but that's where we are halfway through October.
Bryan Knowles: Breaking news: The Falcons have fired Dan Quinn, per the Athletic's Jeff Schultz. Technically, it won't be finalized until Monday or Tuesday, but that is the reporting at the moment.
Scott Spratt: Losing at home to the Panthers is the height of embarrassment. I don't think they'd done it since 2014.
Arizona Cardinals 30 at New York Jets 10
Scott Spratt: Speaking of those Cardinals runners, Chase Edmonds just ran in a 29-yard score. And in theory, that should be harder than it was last week. The Jets defense is seventh in DVOA against the run (-29.1%) but No. 22 against the pass (15.5%).
Bryan Knowles: The Jets have punted twice on fourth-and-1 in the first five minutes of the game. Both of them were at about their own 35, so a few years ago, that wouldn't have been noteworthy, but it's clear the fourth-down revolution hasn't hit New Jersey just yet.
Cale Clinton: Joe Flacco won't be the magic solution for this Jets offense. Their opening drive three-and-out is the team's eighth of the season through five weeks, and the second three-and-out they've opened a game with. The Jets are at the bottom of the league in Success Rate per RBSDM, sitting at just 36.8%. I can't believe there's a chance Trevor Lawrence will play for this franchise.
Vince Verhei: Sadness, thy name is watching Joe Flacco trying to turn around an 0-4 team in 2020. Like, imagine the Joe Flacco we've seen for the past five years or so, but with age apparently sapping his arm strength, and with no talent around him to bail him out. He's underthrowing guys on 5-yard outs, and when he hit Jeff Smith on a shallow crosser with a chance to convert a third-and-1, Smith dropped the ball. Also, Adam Gase, you're 0-4, it's OK to play a little aggressively. Two drives for the Jets, two three-and-outs, two punts on fourth-and-1.
Mind you, Kyler Murray has had his own struggles. Arizona's first drive ends when he throws a complete duck downfield while jumping backwards off one foot. He's lucky it was not intercepted, but it did lead to a punt. Arizona's second drive was much better as they got big plays on the ground. Murray gained 16 yards on second-and-10 on a designed quarterback draw, and Chase Edmonds finished the drive with a 29-yard touchdown run on third-and-1. On a related note, Gregg Williams' Jets come into the league second in adjusted line yards and stuff rate, but dead last in open field yards — they will hit you in the backfield, or they'll let you run for 20 yards, with not much in between.
The Jets did get one first down on their third drive, but punted shortly thereafter. Three drives for New York and they have yet to reach their own 40-yard line. Keep in mind this Arizona defense gave up 31 points to Carolina last week.
But then Arizona punts again after a holding penalty sets up a fourth-and-long in Jets territory. Pinned deep, I am fully expecting New York to punt for the fourth time in the first quarter, but they get one first down on a penalty and another on an 11-yard Frank Gore run, and they finally cross the 40 on the last play of the quarter.
Vince Verhei: This … is not a good football game. The Jets' fourth drive actually matriculates its way into the red zone, but runs by Trevon Wesco (who?) and Le'Veon Bell are stuffed on third-and-1 and fourth-and-1. But Murray's struggles continue as a few plays later as his pass is tipped at the line and intercepted by Avery Williamson, who returns it to the 10. Gifted this great field position, the Jets offense promptly takes a delay of game on first-and-10 before kicking a field goal on fourth-and-goal from the 8.
Vince Verhei: Cards up 17-3 at halftime. They got a touchdown late in the second quarter when Murray hit Andy Isabella on a free-play deep ball for 24 yards on third-and-15, then scored himself on a nicely designed option play from 2 yards out. They tacked on a field goal but could have had more if they had more time — Zane Gonzalez kicked a 47-yarder on first down on the last play of the half. Real story, though, is how completely inept Flacco and the Jets' passing game look. Sixteen dropbacks have produced a total of 69 net yards and three (THREE!) first downs. Chandler Jones has left with a biceps injury, but that doesn't matter — Dennis Gardeck has sacked Flacco and nearly forced a fumble, one of two plays that might have been ruled fumbles and Arizona recoveries, but were overruled on replay. The Jets have actually run the ball OK — Le'Veon Bell has nine carries for 44 yards; Frank Gore has six for 28 — but given the score they might not be running much more. And the Cardinals will be getting the ball to start the second half.
Vince Verhei: The Jets, down 17-3 in the second half, just punted on fourth-and-1 for the third time today.
Vince Verhei: Signs of life from New York! The Cardinals lose track of Jamison Crowder on a deep cross and Flacco hits him for a 52-yard gain into scoring range. Things look bleak after a bad Chris Herndon drop, but Flacco scrambles for a first down on third-and-4, then hits Crowder on a slant behind traffic for an 11-yard touchdown. The Cardinals have been holding the door open and begging the Jets to get back into this game, and New York finally, reluctantly, accepted.
The two Crowder plays:
Jamison Crowder LOST the defense 💨 @nyjets pic.twitter.com/KaGv2w2f17

— The Checkdown (@thecheckdown) October 11, 2020
Great effort by Jamison Crowder for the scorepic.twitter.com/PHAiSwqFV0

— Dov Kleiman (@NFL_DovKleiman) October 11, 2020
Vince Verhei: I should add that of course the Jets kicked the extra point down eight and trail 17-10.
Vince Verhei: I lost power for a few minutes there (weird, because the weather is very mild, but anyway…) so this is late, but the Cardinals have extended their lead to 24-10 in a game that's now early in the fourth quarter. Kliff Kingsbury, in a total insult to Adam Gase, goes for it on fourth-and-1 in his own territory, and Murray runs play-action and finds Darrell Daniels wide open for a 31-yard gain. Kenyan Drake finishes the drive with a goal-line plunge.
On their next drive, the Jets picked up a couple of first downs to get to midfield, but then got too cute for their own good. They give the ball to Smith on an end-around. Smith played some quarterback at Boston College (badly, completing only 34 of his 93 passes) and he's looking to pass here, but the end-around sends him right into a Budda Baker blitz, and Baker takes him down for a big loss. Smith has now gained 15 yards on two receptions and lost 16 yards on one sack. The Jets go nowhere from there, and I can't blame Gase for punting on fourth-and-27.
Vince Verhei: DeAndre Hopkins just put this one away. (Sorry, Rivers.) He burns Lamar Jackson (no, not that one) down the left sideline for 45 yards to get into Jets territory, then burns him again for a 37-yard touchdown. Cards go for two but don't get it, but they still lead 30-10 with less than nine minutes to go. That's 82 yards for Hopkins on those two catches, and 131 yards on six catches today. The Jets as a team have only 134 net passing yards on 26 dropbacks.
Scott Spratt: Any chance Gase gets fired today, completing the set with O'Brien and Quinn? The Jets are 0-5 and aren't on bye until Week 10. Seems like a long time to wait.
Cale Clinton: If you watched Jets practices, you'd know the Jets aren't really an 0-5 team. Guess I missed the memo allowing practice wins to add to season records.
Adam Gase says record "doesn't match up" with the way the team practices. He says "you wouldn't know our record" based on the way they practice. To quote Parcells, don't tell me about the labor, show me the baby. #Jets pic.twitter.com/41RHQLiZzH

— Rich Cimini (@RichCimini) October 11, 2020
Maybe they look good in practice because, y'know, they're playing the Jets.
Cincinnati Bengals 3 at Baltimore Ravens 27
Scott Spratt: Mark Andrews went head over heels for a first down.
MarK Andrews got flipped wow (via @NFLBrasil) pic.twitter.com/UpO7XRkFDc

— Bestsportshighlights (@BSHighlights) October 11, 2020
As an even more random aside, why is that called "head over heels" when it's really more "heels over head?"
Scott Spratt: Joe Burrow had made really good decisions in the face of a lot of pressure (8.3% adjusted sack rate) so far this season, throwing just one interception on 177 pass attempts in four games. This pass was not one.
Joe Burrow throws an interception to Baltimore Ravens defender Marcus Peters. #CINvsBAL #NFL #Bengals #RavensFlock pic.twitter.com/lmhL62zjc9

— Swapty Sports (@SwaptySports) October 11, 2020
Scott Spratt: Nowhere is safe on the field when Lamar Jackson is scrambling!
Like a ref can elude Lamar Jackson! pic.twitter.com/yXgWBEl340

— Mike Sando (@SandoNFL) October 11, 2020
Los Angeles Rams 30 at Washington Football Team 10
Vince Verhei: Good start for the Rams, who forced a WFT three-and-out, then drove 76 yards in 10 plays and finished the drive with a Darrell Henderson goal-line plunge. Samuel Sloman missed the extra point, but L.A. still leads 6-0. Big play on the drive was Gerald Everett picking up 23 yards on a WR screen on third-and-7. Rams wideouts led the league in average YAC last season, but it was the tight end making the play there.
Washington answers with their own long touchdown drive, however — 73 yards in 10 plays. On second-and-goal from the 7, Kyle Allen scrambled and appeared to score, but they called him out of bounds just short of the goal line. Washington challenged and won, so they're up 7-6. I'm not sure about that challenge though — I might have just taken the ball a few inches out of the end zone, even on a third down.
Regardless, Washington leads at the end of the first quarter.
Scott Spratt: I have zero statistical evidence for this, but I really do think Kyle Allen is good. I'd love to see him get a few games behind a better offensive line than last year's Panthers one (8.6% adjusted sack rate, 29th), but there may be too much of a push for Alex Smith.
Vince Verhei: That lead lasted exactly eight seconds into the second quarter. Robert Woods comes across the formation in motion, and between that and play-action the Washington defense was completely baffled — he streaked down the sideline essentially uncovered for a 56-yard touchdown. Jared Goff has completed all nine of his passes so far for 128 yards. His biggest plays have been the Everett screen and the Woods uncovered play, but hey, yards are yards, right?
Carl Yedor: We're through one in Washington, and Kyle Allen has looked … surprisingly competent. He hasn't had many opportunities to make a boneheaded throw into coverage, as Washington has mostly given him easy throws to make and they are not in need of a pass-heavy comeback yet. Antonio Gibson is getting a lot of work thus far, and as a result, there have only been two drives for each team. The Rams capped off their second drive on the first play of the second quarter with a deep bomb touchdown to Robert Woods. Washington doesn't look like they really have an answer defensively for the Rams, though their first touchdown drive did require a long third-down conversion via a screen to tight end Gerald Everett. 13-7 now for L.A.
Vince Verhei: The dots on the long Woods touchdown:
Robert Woods went in motion across the formation on his 56-yard TD reception, creating a coverage bust that left Woods a open lane to run after the catch for a TD.

Woods had a 52.8% TD probability based on our expected YAC model when he caught the ball.#LAvsWAS | #RamsHouse pic.twitter.com/HO7GDPtvwE

— Next Gen Stats (@NextGenStats) October 11, 2020
And it's three touchdowns in three drives for the Rams as they go 83 yards in nine plays. Goff runs it in himself, scrambling for a touchdown on third-and-goal from the 2.
Washington finally gets a stop on L.A.'s fourth drive — Ronald Darby makes a nice play to break up a pass to Josh Reynolds on fourth down — but Kyle Allen is running out of chances to make this game competitive.
Scott Spratt: I really had higher expectations for Washington's defense, Vince. Isn't Chase Young playing this week? Are they still getting zero pressure?
Bryan Knowles: Alex Smith is entering the game and, thus, has Comeback Player of the Year already locked up.
Vince Verhei: Allen scrambles on third-and-long. Jalen Ramsey hits him really, really hard, well short of the first-down marker — but gets the personal foul for a helmet-to-helmet hit. That's a "What else was he supposed to do?" type of flag — Allen was running and dipped his own head when he should have just ducked out of bounds. It was a vicious hit, but Ramsey was just playing football.
Regardless, it's a first down for Washington at the two-minute warning … and it appears Alex Smith is going to get at least one snap in this game. Amazing.
Carl Yedor: They're getting some pressure but not a lot of it. The bigger problem for Washington is that Goff has guys running WIDE open all over the place, so there hasn't really been time for that pressure to get home. As Bryan mentioned, Alex Smith is entering the game because of a major helmet-to-helmet hit sustained by Allen attempting to run for a first down on third-and-short. The fact that Smith is even on the field is a huge accomplishment.
Vince Verhei: Here's the hit on Allen that brought Smith into the game.
Ramsey comes in with a big hit to the head on Kyle Allen. Alex Smith is in the game as his replacement. pic.twitter.com/j0Nk2rAlzb

— Mark Bullock (@MarkBullockNFL) October 11, 2020
Cale Clinton: I really do not envy whoever is asked to play the role of Washington Football Team quarterback. Football Outsiders list Washington as the second-worst pass protecting offensive line, allowing 50 sacks for an adjusted sack rate of 9.8%. This year, NFL Next Gen Stats lists Dwayne Haskins as second-to-last in the league in time to throw at just 2.37 seconds. Losing Trent Williams hurts, but it's tough for anyone to find success given these circumstances. How was Haskins expected to develop when he's running for his life?
Scott Spratt: So interesting point about that, Cale. Last year, Case Keenum had a decent 5.7% sack rate over his half season as a starter versus Haskins' 12.5% rate. I think a good portion of that was Haskins' fault.
Vince Verhei: Rams lead 20-10 at halftime. Smith's first drive ended when Aaron Donald (naturally) sacked him on third down, but he got another chance when Kendall Fuller intercepted Goff on the Rams' next drive. (Hard to say what went wrong for L.A. on the play — it was either a terrible underthrow by Goff to Cooper Kupp on a corner route, or a miscommunication between quarterback and receiver.) Smith threw for a pair of first downs — one to J.D. McKissic, one to Terry McLaurin — to set up Dustin Hopkins for a 48-yard field goal at the gun.
Scott Spratt: It probably isn't ideal to have Alex Smith as your only healthy option at quarterback with a half to go. I'm curious who the emergency option is for Washington?
Bryan Knowles: Scott, Washington has Logan Thomas, who was drafted as a quarterback, so I'd assume it would be him. That'd be a hell of a thing to watch.
Scott Spratt: Oh yeah! Wow, I simultaneously want to see that but don't want Smith to get hurt again.
Vince Verhei: Washington forces a three-and-out on L.A.'s first drive. Sean McVay likes to use his tight ends (and even wide receivers sometimes) as pass-blockers, and Montez Sweat beat Tyler Higbee for a sack-fumble on second down. The Rams recovered, but then ran a give-up draw and punted.
Kyle Allen has been cleared to play, but it doesn't matter. Ron Rivera is sticking with Alex Smith. A comeback here would be a great story, but it's not looking good so far. Smith completes a pass for a loss on first down, then completes another pass for a loss on second down, then gets sacked by Donald again on third down, and they punt the ball right back.
Bryan Knowles: To be fair, Vince, Alex Smith throwing dumpoffs behind the line of scrimmage shows that he's back to his pre-injury form!
On a serious note, the one drive I saw from him had no lateral movement, which is something to keep an eye on — just how that knee holds up for a full range of motion. Something to keep an eye on.
Vince Verhei: Rams win this one 30-10 with perhaps the most dominant defensive performance of the year in the second half. Washington failed to produce a single first down in seven drives after halftime (a half-dozen three-and-out punts, and one turnover on downs when Smith threw incomplete on fourth-and-2). Four of those drives lost yardage. Seven of their 22 plays lost yardage. Smith finishes with 37 yards on nine completions … and 31 yards lost on six sacks.
The Rams have kind of flown under the radar behind the undefeated teams, but you take away that first half in Buffalo, and I don't know that there has been a better team this year.
Philadelphia Eagles 29 at Pittsburgh Steelers 38
Bryan Knowles: As we approach the end of the first quarter, the Eagles still do not have positive yards, thanks to a big T.J. Watt sack on their first drive — the Eagles' offensive line has not exactly covered themselves with glory to this point. The Steelers offense has been slow and steady, though they were bailed out by a pass interference call on Darius Slay; a flag that came out VERY late. There's not NOTHING there, but, well, you be the judge. It turned a third-and-16 into a first-and-goal, and Pittsburgh punches in the score, to take a 7-0 lead, and everything's hunky dory for Pittsburgh…
Here is the horrible passing interference on Darius Slay that sets up the Steelers TD @6abc @bigplay24slay #Eagles #DariusSlay pic.twitter.com/vZk6r2rvoE

— Jeff Skversky 6abc (@JeffSkversky) October 11, 2020
… except, in the time it took me to find a clip of the phantom PI, the Eagles run a give-up draw to Miles Sanders on third-and-9, and he just ends up entirely untouched on a 74-yard romp to the end zone. Uh, they don't have negative yards anymore.
Bryan Knowles: Every time I have a negative thing to say about this game, it's immediately contradicted. It's kind of nice. Ben Roethlisberger has been dinking and dunking, starting 10-for-12 for 54 yards; the pass interference call being the only one that went deep. Well, he just hit Chase Claypool on an easy pitch-and-catch, and Claypool just hit the gas, racing 32 yards into the end zone for his second score of the day. That'll make Big Ben's stat line look a little more palatable.
Bryan Knowles: Carson Wentz remains under fairly constant pressure, but he has enough mobility to occasionally make something happen — the biggest gain on the touchdown drive was a pass to Travis Fulgham, under a wave of blitzers, with a 15-yard roughing the passer tacked on.
But speaking of Fulgham, he's really beginning to go off. He had the big touchdown against the 49ers last week, and today, he's up to four catches for 47 yards. That may not sound like a ton, but the rest of the Eagles have combined for two catches and 11 yards, and if you take out the 74-yard Sanders draw, the Eagles only have 9 rushing yards on seven carries; Fulgham IS the offense today, just like we all thought coming into the season.
14-14 midway through the second quarter.
Bryan Knowles: Ah, the Eagles had a chance to add some more points before halftime, with Wentz hitting J.J. Arcega-Whiteside for 37 yards, the first non-Fulgham receiver to hit double-digit receiving yards today for Philadelphia. Unfortunately, Arcega-Whiteside was tackled in bounds with eight seconds left, and the Eagles had no time outs remaining. He also wasted a second or two signaling for a first down rather than hustling to the new line of scrimmage, though I doubt the rest of the Eagles could have rushed up in time anyway. Good defending by Pittsburgh keeping everything in the field of play, and they hold a 17-14 lead at the half.
Bryan Knowles: I don't think we have a solid sample size for defenses against end arounds and the like, but this may be a significant weakness for the Eagles. A week after the 49ers found room for Deebo Samuel and Brandon Aiyuk around the edges, the Steelers ripped off a 58-yard reverse to Ray-Ray McCloud, setting up Claypool's third touchdown of the day and a 24-14 lead. It looks to me like the Eagles defense over-pursues the ball, and doesn't have the speed to get back into position when it starts going the other way.
Derrik Klassen: What is it with the Steelers and being able to get skill guys to cut weight effectively? Le'Veon Bell out of Michigan State was the first/best example, but Chase Claypool looks so much leaner right now than he did at Notre Dame or the NFL Combine. I don't know what Claypool is actually at right now, but there is no chance it's the 238 pounds they have listed for him. It's clearly working though! Looks smoother getting in and out of breaks than I can ever remember in college.
Bryan Knowles: What was a competitive game at halftime has just fallen completely off the rails in the second half. Carson Wentz throws his eighth interception of the season, as he's just entirely not on the same page as Zach Ertz. There was a little contact, but Ertz went one way and the ball went another, giving the Steelers the ball inside the 25. Pass interference a few plays later gets the ball down to the 1, James Conner punches it in on his second try, the Steelers take a 31-14 lead, and the Battle of Pennsylvania appears to be won. It has been a while since I saw a game get out of hand that quickly in five minutes of game time.
Aaron Schatz: Eagles will see your "going for two down eight" discussion and raise you "going for two down 11." 31-22 Steelers.
Bryan Knowles: I turn away for 10 minutes to update all my spreadsheets and whatnot with the new scheduling changes and Philadelphia comes roaring back. And it's all Travis Fulgham — 18-yard gain on third-and-8, 19-yard gain the next play, 13-yard gain on second-and-10, and then a touchdown to cap the drive off. Might I suggest to the Pittsburgh Steelers that covering Travis Fulgham would be a wise move the next time the Eagles have the ball?
31-29 Steelers still, but the Eagles aren't going gently into that good night…
Bryan Knowles: The referees aren't having the best day today — another Claypool touchdown was called back by a questionable OPI call. That forced the Steelers to attempt a long third down, resulting in a fumble, placing the Eagles in great field position, at their own 45, down just two points. They can't get anything going, however, and are forced to settle for a 57-yard field goal on fourth-and-5 from the Pittsburgh 39, which they miss. Considering Heinz Field's reputation as being a nightmare for kickers, I'm surprised they tried the 57-yarder. I get that it was a chance to take the lead with three and a half minutes left, but I think I trust my offense there to get the first down.
Bryan Knowles: Make it four touchdowns for Chase Claypool, who is likely available in your fantasy league (though not for long, at this rate). Eagles need a miracle, down 38-29, but may still well be in first place in the division at 1-3-1.
Vince Verhei: Here's Claypool's fourth touchdown. This is way too easy on third-and-8. I'm not even sure what this coverage is — a terrible version of a Tampa-2?
YOU CANNOT STOP CHASE CLAYPOOL. FOUR TOUCHDOWNS.

: #PHIvsPIT on FOX
: NFL app // Yahoo Sports app: https://t.co/BGCKhfX8uY pic.twitter.com/RhFzFu2IMA

— NFL (@NFL) October 11, 2020
Tom Gower: Probably Cover-6 (quarter/quarter/half). Tough assignment for the linebacker (Nathan Gerry) to carry No. 3 on an inside-breaking route. Both quarters players are occupied by No. 1 and No. 2, and the deep half safety has to keep an eye to the guy on the other side.
Tom Gower: OK, per Rodney McLeod as quoted in this Athletic article, the Eagles were in quarters on the Claypool touchdown where Gerry was in coverage.
Las Vegas Raiders 40 at Kansas City Chiefs 32
Aaron Schatz: It's 7-3 Chiefs after the first quarter. Patrick Mahomes with three passes to Travis Kelce for 53 yards. Also a couple of good screens taking advantage of Raiders blitzes, and Mahomes ran the ball in himself on a scramble for the Chiefs touchdown. He also had a beautiful 70-yard pass to Tyreek Hill called back for holding. For the Raiders, Derek Carr has been pushing the ball downfield more than in past years, especially on third down. Just went deep on third-and-1, but it cost the Raiders when he overthrew Darren Waller for a pick.
Aaron Schatz: Chiefs are taking advantage of the Raiders with a lot of misdirection wide receiver carries today. Just scored a touchdown with Tyreek Hill as they fake the handoff to Clyde Edwards-Helaire going left and then flip it to Hill coming around right, he ran 10 yards through guys into the end zone untouched.
Aaron Schatz: Raiders just took the lead 24-21 on another bomb by Derek Carr, this time to Henry Ruggs, who sped past Charvarius Ward. It's very strange to say "bomb by Derek Carr." Thirty-seven yards in the air, 35 YAC.
Aaron Schatz: We'll go into halftime tied at 24. Looked like the Chiefs would take the lead on a little pass to CEH but Kelce was called for an OPI he totally didn't need to draw; he stopped on a pick route instead of just continuing with his route. Raiders' poor pass rush is looking a lot better and getting to Mahomes in the second quarter with just four guys, but then Mahomes will do something crazy like throw the ball back across his body to Travis Kelce on third-and-15.
We'll have to see if the Chiefs adjust their defense in the second half to do something about the Raiders' deep speed getting guys open in one-on-one coverage.
Aaron Schatz: Raiders' coverage is surprisingly good on the Chiefs receivers today, especially here in the second half. The Raiders keep getting to Mahomes with four guys and it's not that that they are beating the Chiefs offensive line, it's that Mahomes keeps looking downfield and not seeing open guys and then pulling down the ball to scramble.
Aaron Schatz: We've got a pretty shocking upset that looks like it's close to final. Chiefs can't get anyone open in the second half of this game. That's the second straight game they've had trouble getting people open, but this Raiders secondary is certainly not as highly lauded as the Patriots secondary. Raiders are not blitzing Mahomes, sending four guys and sometimes just sending three guys with a spy to make sure Mahomes doesn't scramble. Mahomes just can't find guys open and has to keep pulling it down to scramble around and look for receivers. When he does throw it, usually there's a defender there. Just had three defenders in the area on a fourth-and-7 throw and safety Jeff Heath picks it off for Mahomes' first pick of the year. Returns it almost all the way, Josh Jacobs goes over a pile on the next play for a touchdown, and it looks like this one is over unless the Chiefs can get two touchdowns with two-point conversions. 40-24 Raiders.
Scott Spratt: The Raiders better go for this fourth-and-1 in Chiefs territory up eight points with 2:00 left.
Vince Verhei: They did! And Carr picked it up on a sneak! And they're going to win!
Cale Clinton: Just how plausible is the narrative suggesting the Chiefs have been "figured out?" To just say that you can beat Kansas City by dropping seven and rushing four feels disingenuous. The last two weeks have featured A) one of the best defensive minds in football history scheming specifically for this offense, and B) a division rival very familiar with the Chiefs catching them on a short week. Without a close familiarity with the Chiefs offense or the defensive weapons necessary to slow Kansas City's skill players, can you just replicate what New England and Las Vegas have done and expect success?
You can drop back the entire defense, but the Chiefs still have the weapons to beat nearly any defense. Mahomes is still Mahomes; he's still going to make plays like the one he made to complete the two-point conversion to Darrel Williams. At the very least, there's some kind of blueprint to slow down the Chiefs. I'd posit that there are maybe only 10 defenses in the league with the prerequisites to execute said blueprint.
Vince Verhei: I mean, they still scored 32 points. I think the best game plan against Kansas City remains "We're gonna need 40."
Cale Clinton: Derek Carr said earlier this week that "to make it a rivalry, we have to win some games." Well, I guess the rivalry's back on, Derek.
Jacksonville Jaguars 14 at Houston Texans 30
Tom Gower: The Texans hold a 10-7 lead on the Jaguars after 30 minutes of play. Jaguars Kicker No. Four (Stephen Hauschka if you still want to know names) missed field goal attempts from 24 (wide left) and 49 (short — not deflected or tipped or anything, just short) in the final 40 seconds of the half, sandwiched around a weird-looking Deshaun Watson interception.
I was curious what Houston would look like in their first Bill O'Brien game, and the first play was encouraging, some pre-snap motion and a shot to Brandin Cooks (catch-less against the Vikings in Bill O'Brien's last game) for 36 yards for their first opening-drive first down of 2020. Then they ran David Johnson for nothing the next play and punted on fourth-and-long to set the down for most of the rest of the half. A Jaguars defense lacking Josh Allen, CJ Henderson, and Myles Jack has been less exploitable than you'd expect, at least until they didn't bother to cover Darren Fells for his 44-yard jaunt to the end zone.
Gardner Minshew has been reasonably efficient, completing 14 straight passes at one point, but his 16 completions went for just 143 yards as he hasn't tried or been able to do much downfield. The middle of the Texans defensive line is still vulnerable. But overall, this looked like a matchup of two teams that aren't very good.
Bryan Knowles: There is such a thing as getting too cute. Fourth-and-1 from the 10-yard line, the Jaguars run a direct snap to James Robinson, who rolls out like he's going to pass, loses control of the ball, and fumbles for Houston's first turnover of the season. Just, like, run forward, guys.
Here's the fourth-down play call. Admire it; it's a thing of beauty.
Shades of the Chris Brown attempted halfback pass in the Kubiak era pic.twitter.com/Kxu1aj5pJ8

— Rivers McCown (@riversmccown) October 11, 2020
Andrew Potter: OK Jacksonville, I know you don't have faith in your kicker, but WHAT was that?
Bryan Knowles: Credit the Jaguars for not letting their fourth-down follies make them conservative going forward. Their next drive after the questionable halfback pass sees them get a first-and-goal from the 4, which turns into fourth-and-goal after three incomplete passes. Rather than settling for the field goal, they go for it and fourth time proves a charm, with Minshew dancing around in the backfield until Collin Johnson breaks free for a touchdown. 20-14 Texans early in the fourth quarter…
Andrew Potter: As a 73-year-old who didn't ask to be in this spot, Romeo Crennel could be forgiven for calling this game extremely conservatively, so full credit to him for leaving Ka'imi Fairbairn on the sideline on fourth-and-4 in field-goal range up 23-14. Houston went for it, the Jaguars brought a big blitz, Deshaun Watson found Brandin Cooks on a cross, and the result is a 30-14 score that means this game should be basically over.
Rivers McCown: Hard to understate how bad the decision to have James Robinson attempt a pass on fourth-and-1 inside the Houston red zone down six was. It wrecked any chance the Jaguars could continue to run on the Houston defense, which was a major weak point coming into the game.
The Houston pass offense looked better while playing the 32nd-ranked DVOA pass defense entering the week. Go figure. There were still a lot of downs wasted on David Johnson carries. I think RAC spent most of this game with zone defenders overloading the short area and asked Minshew to punish them for it. Minshew didn't really get there. More detailed read here.
Miami Dolphins 43 at San Francisco 49ers 17
Scott Spratt: While we've all been busy watching the early games going late, the Dolphins are up 14-0 on the 49ers in San Francisco! Maybe that isn't surprising with all of the 49ers' injuries, but they had little trouble with the Jets (-26.5%, 29th) and Giants (-32.4%, 32nd), and the Dolphins aren't much better (-12.1%, 26th).
Bryan Knowles: The problem, at the moment, is the 49ers cornerbacks — or lack thereof. Brian Allen is starting in the nickel, and he's about as good as coverage as you or I would be to this point.
Vince Verhei: For all the attention San Francisco's offensive players have gotten for returning to health, their defense remains severely hobbled. Preston Williams and Devante Parker have both produced big plays downfield on 50-50 jump balls and Myles Gaskin and Adam Shaheen have scored short touchdowns to give Miami a 14-0 lead after their first two drives. The 49ers, meanwhile, have gone three-and-out and saw Jerick McKinnon stuffed on fourth-and-1 in Miami territory. Still a lot of football to play, but with Arizona and the Rams getting big wins today and Seattle favored at home against Minnesota tonight, a loss here would be very bad news for San Francisco.
Dave Bernreuther: Someone should tell Jimmy Garoppolo that spinning to avoid a sack only works when you also MOVE from the spot you were in when the unblocked defender was bearing down.
Bryan Knowles: With the cornerbacks not playing well, Miami decides to test the 49ers' defensive line instead, which goes just about as well as you might expect — pinned back at their own end zone, they run into the teeth of the 49ers' defense for a three-and-out. After the punt, Raheem Mostert, back from his injury, bursts through for 37 yards in one of his contractually obligated one-per-game 30-plus-yard rushes. Two plays later, Kyle Juszczyk pounds it into the end zone, and the game has at least been joined. 14-7 Dolphins early in the second.
Bryan Knowles: They have to get Brian Allen out of there, and perhaps encase him in concrete so he can't get onto the field anymore. On this last drive alone, Allen allowed a 19-yard reception, committed a 22-yard pass interference penalty, and then gave up a 22-yard touchdown pass. Ryan Fitzpatrick is basically involved in a passing drill out there, and the Dolphins have a 21-7 lead.
Bryan Knowles: The 49ers have benched Allen, which is good!
The other corners aren't much better, which is bad — Jamar Taylor, this time, gave up a 70-yard completion to Myles Gaskin. The 49ers are playing like a 3-13 team today, and it's not all injuries. They've shown an inability to protect Garoppolo, Garoppolo has not handled the pressure well, and now D.J. Jones is on the ground in pain.
Other than that, things are going great!
Scott Spratt: I think the 70-yarder was to Mike Gesicki.
Bryan Knowles: It was indeed; I got my "massive plays against the 49ers defense" mixed up.
Scott Spratt: Easy to do, Bryan, since there have been about a dozen of them in the first half.
Bryan Knowles: And there's Garoppolo's first interception of the season. Everything that could be falling apart is.
Garoppolo isn't moving well in the pocket, so I suppose you could make an argument that the 49ers rushed him back too soon. But at a certain point, you can't just make a thousand excuses for what looks like a Miami ass-kicking through a half.
Scott Spratt: Jimmy Garoppolo looks horrible, and it could be injury-related. But also I think there could be some Dolphins defense to this first-half blowout. They entered the week with the No. 31 DVOA defense, but this may be their first game with both Byron Jones and Xavien Howard healthy at corner at the same time.
Vince Verhei: There's not a lot to analyze about a 30-7 halftime score. The 49ers have been better at running back (Fitzpatrick leads the Dolphins with 17 rushing yards), but the Dolphins have been a lot better at every other position on the field. This is still the Dolphins defense we're talking about, so I don't think we write San Francisco out yet. But this is also Ryan Fitzpatrick we're talking about, and I don't think he's going to be shy about bombing the 49ers secondary to bits despite the big lead.
Scott Spratt: I think this is the first time the Dolphins have reached 27 points in the first half since Week 7, 2015. And the 49ers had the No. 6 DVOA defense entering this week.
Bryan Knowles: The 49ers are bringing C.J. Beathard out for the second half as Garoppolo just isn't right. Obviously, we don't know what he looked like during the week in practice, but you have to feel, with how he looked today, that rushing him back into action from his high-ankle sprain was a panic move after Nick Mullens imploded Sunday night.
Indianapolis Colts 23 at Cleveland Browns 32
Bryan Knowles: The Browns defense just got massively bamboozled on fourth-and-goal from the 2 as everyone in a Cleveland jersey ran to the right, leaving the left wide open for Jonathan Taylor to just walk into the end zone. It wasn't even some kind of fake from Indianapolis; just a massively blown coverage for the Browns. 7-3 Colts midway through the first quarter.
Bryan Knowles: Add Jarvis Landry to the list of players looking better once they escape the gravitational pull of Adam Gase. What a catch…
What a catch, @God_Son80

: #INDvsCLE on CBS pic.twitter.com/2aSkjIZtEq

— Cleveland Browns (@Browns) October 11, 2020
That 30-yard reception eventually led to a Browns touchdown to re-take the lead.
Dave Bernreuther: All Bobby Okereke had to do was turn around and that could have been an easy interception. The Colts linebackers have been absolutely blanketing their guys so far in coverage, which is pretty amazing given some of the talent the Browns have. Baker Mayfield has still been hitting them, but man have the windows been small. At some point I expect that a less-than-perfect throw will be punished.
Speaking of punished, Philip Rivers just got gang-sacked on third-and-3 in the red zone, and the Colts once again will waste a perfectly good drive by stalling out in the red zone.
Dave Bernreuther: To be fair, Rashard Higgins HAS been invisible this year.
Still, when you're in the red zone and haven't been getting much of a pass rush against Mayfield, it's advisable to cover all of his receivers.
(You won't see too many touchdowns that come more easily that that one. 17-10 Browns.)
Vince Verhei: With both teams coming into today at 3-1 and three wild-card teams in the AFC this year, this is almost a play-in game … and from what I have seen, it has felt like a contest played between two playoff-caliber teams. Neither defense has given up much easy stuff, but the offenses have generally been making plays anyway. The Browns have been making more of those plays and lead 20-10 at halftime. The Browns haven't been stopped yet — they have two touchdowns and two field goals in four possessions — and what's most impressive is that they're doing it through the air against what had been the best pass defense in football. Baker Mayfield has thrown 28 passes for 228 yards and two scores, and Odell Beckham had a 29th throw for 18 more yards. Meanwhile, the Browns only have 14 running plays, and two of those were Mayfield's. The Colts have actually been the more explosive team today, beating Cleveland 7.1 yards per play to 6.6. But the Browns have held onto the ball, doubling the Colts in plays, 43 to 19. The Colts will get the ball to start the second half. I spent the early portion of the late games focusing on Miami's de-pantsing of San Francisco, but I'm going to watch more of this game in the second half.
Vince Verhei: So much for both teams avoiding big mistakes. First drive of the second half, third-and-4 just short of midfield, Philip Rivers throws late and behind T.Y. Hilton on a flat route, and Ronnie Harrison jumps the route for a pick-six and a 27-10 Cleveland lead.
Vince Verhei: And now the dam has burst — the Browns let Isaiah Rodgers returns the ensuing kickoff for a touchdown, and the lead is cut to 27-17.
Cale Clinton: That Rivers pick six gives him 25 for his career. He currently ranks sixth all-time on career pick-six list, with Drew Brees (27, tied with Peyton Manning) as the only active player ahead of him.
Philip Rivers just threw his 25th pick six, sixth most of all time https://t.co/PHx5YIhVI1

— ProFootballReference (@pfref) October 11, 2020
Dave Bernreuther: Readers are free to accuse me of making this up, but I mentioned out loud that Rivers' arm was weakening to the point where he was at risk of a pick-six, and was in the process of describing what an out was to my girlfriend, when Rivers threw that duck — destined to fail the entire way — in Hilton's direction and went straight back to the house.
The Rodgers kick return going back the other direction was a very welcome development, effectively wiping that one out, but the Colts still have their work cut out for them because the Browns, as noted by Vince, actually do look like a playoff team. I can't say I was expecting that against a real defense, but they do.
And as I say that, just a few plays after Wyatt Teller is ruled out, the Colts linebackers make another play. Okereke picks Mayfield in Cleveland territory. Perhaps coincidentally, the Colts open the drive with five straight runs.
Scott Spratt: So what you are saying, Cale, is that throwing pick-sixes is really well correlated with making the Hall of Fame?
Dave Bernreuther: Also worth mentioning that aside from Wyatt Teller, the Browns' *defensive* linemen are also dropping like flies, with Sheldon Richardson leaving earlier, and now Jordan Elliott going down on a second-down Taylor run. If my notes are right, that leaves them with only two extra guys in their defensive line rotation.
Vince Verhei: The Colts eventually get a field goal after the Mayfield interception. Next drive, the Browns cross midfield, but Kevin Stefanski gets conservative with a one-score lead, punting on fourth-and-4. It pays off, though, because Nyheim Hines makes the strange decision to fair-catch the ball at the 4-yard line. One play later, Rivers is called for intentional grounding in the end zone. That's a safety, and the Browns are now up 29-20 with the ball very early in the fourth quarter.
Dave Bernreuther: After another red zone field goal (I won't get too upset about this one, because it came after a holding call that screwed up the drive and was from the 19) the Colts quickly get the ball back, only for Philip Rivers to heave one from his own end zone and be called for intentional grounding. Back to a two-score game.
Two drives in a row now that Baker Mayfield has hit Jarvis Landry right in the hands and Landry dropped it. Neither was likely to be a first down, but still. Not ideal. This one kills the post-safety drive, so the Colts again will get the ball back very quickly.
Scott Spratt: Jarvis Landry is sort of a middle-of-the-pack dropper of catchable passes, so I'm not sure there's anything too interesting in his dropping two easy catches today. But I do find it interesting that he's dropped between 5.0% and 5.9% of his catchable passes in 2015, 2016, 2017, and 2019, but he randomly dropped 12.0% in 2018. Just an oddity.
Aaron Schatz: I've never specifically studied it, but anecdotally there's a lot of year-to-year variation in dropped passes.
Scott Spratt: That isn't surprising. I mean, even Landry's relatively bad season had 11 drops, just four to six more than in his other seasons. If today is any indication, that may just be one (really) bad game.
Vince Verhei: Yeah, my semi-educated guess would be that drops come in bunches. I'm sure there are some guys who avoid drops year in and year out, but guys who drop a lot of passes in a given year are probably not likely to drop a lot of passes in the next year too.
Scott Spratt: You know who isn't dropping passes today: the Colts' and Browns' defensive players. The latest Baker Mayfield pick is his second of the day, and Philip Rivers has two plus that intentional grounding safety.
Vince Verhei: Welp. These looked like two playoff games in the first half, but the second half has been sloppy as hell. Third-and-6, Rivers is intercepted by Sheldrick Redwine, and the Browns take over at midfield with a chance to put this one away. Instead, on third-and-3 at the edge of field goal range, Mayfield is hit as he throws, and Anthony Walker intercepts for Indianapolis.
Go home, Colts-Browns. You're drunk.
Carl Yedor: The Colts defense is keeping them in it. Mayfield gets hit as he throws and the result is a ball that looks intended for no one other than a linebacker, and Indianapolis takes advantage of that to give Rivers another chance to start the comeback. They're moving down the field decently well now, but they're taking their time. Mayfield looked a little shaken up walking off the field, but let's hope it isn't serious.
Vince Verhei: Colts get a field goal, but they ate up more than four minutes of clock to get it. Even on third-and-10 in the red zone, Rivers completed a short pass in bounds, and seconds were ticking away as Rodrigo Blankenship split the uprights. There's 2:50 left and the Colts still have three timeouts, but there's no guarantee they're going to get the ball back at all, let alone with enough time to get a go-ahead touchdown.
Scott Spratt: Cody Parkey just doinked in a field goal to seal this game at 32-23 for the Browns. Parkey is a doink savant! What sport could he play instead of football where the object is to hit a post?
Aaron Schatz: Cricket.
Bryan Knowles: Cricket, Scott. Can Parkey play silly mid-off?
Vince Verhei: Well, the Colts will get the ball back … but with only 21 seconds left and down 32-23 after Cody Parkey doinked in a field goal off the upright. Things were looking good for the Colts when they got the Browns to third-and-9 at their own 43, but D'Ernest Johnson took a shotgun sweep to the left and rumbled for 28 yards. That run realistically ended the game anyway — even if the kick had been missed, the Colts would have needed to go 74 yards without a timeout.
New York Giants 34 at Dallas Cowboys 37
Scott Spratt: Dak Prescott just threw a pick-six to put the Cowboys behind 14-3. He's going to throw another 60 pass attempts, isn't he?
Aaron Schatz: That ball was high due to the pressure and went off Ezekiel Elliott's fingertips. Brutal pick-six.
Scott Spratt:
.@Giants PICK-6!

Kyler Fackrell takes the tipped pass to the house #TogetherBlue

: #NYGvsDAL on CBS
: NFL app // Yahoo Sports app: https://t.co/EaI7PvMdjg pic.twitter.com/BJdcqmT5P8

— NFL (@NFL) October 11, 2020
Aaron Schatz: The Cowboys finally get some offensive line push with a drive that makes the game 17-10 Giants. Includes 10 carries for 44 yards, including a couple of goal-line carries, the second of which gets in. The backup offensive linemen are less of an issue on running plays than on passing plays so far. There's been a surprising amount of Cedrick Wilson in the Dallas passing game. I know the Cowboys have been running more 10 personnel but still it's strange that Amari Cooper has zero targets and Michael Gallup has only one.
Aaron Schatz: SIS has the Giants' Andrew Thomas leading the league in blown blocks and sacks allowed and he just allowed a strip-six to Demarcus Lawrence. Makes it 17-17.
Scott Spratt: Really cool fake field goal attempt that created an easy Riley Dixon-to-Evan Engram touchdown, but it was wiped away by an illegal shift. A bummer for the Giants in the short-term, but special teams coaches that become head coaches like Joe Judge are always the most fun.
Giants fake field goal called back due to illegal shift #NYGvsDAL pic.twitter.com/MC4gEPVIap

— DOWNTOWN SPORTS NETWORK (@DTSportsNetwork) October 11, 2020
Aaron Schatz: The Cowboys ran Philly Special (or something similar) for a touchdown! Cedrick Wilson to Dak Prescott for the TD! 24-20 Cowboys right before halftime.
The Dallas Special??

Cowboys run trickery to perfection and Dak Prescott catches a TD moments before half.

(via @NFL)pic.twitter.com/qM8f1fNipd

— NFLonCBS (@NFLonCBS) October 11, 2020
Dallas special!

Via Next Gen Stats dots. I know it looks like Dak dropped it. I can assure you he did not. pic.twitter.com/jfwpM4pZla

— Seth Walder (@SethWalder) October 11, 2020
Vince Verhei: Dak Prescott has more catches than Amari Cooper at halftime. As we all expected.
Really, though, it's the fake field goal non-touchdown that perfectly summarizes the NFC East in 2020. The Cowboys were all "We want you to score so bad we're just not going to cover people!" But the Giants were all "We still can't score! We suck too bad!"
Tom Gower: The early return from this game was that Mike Nolan's move from the coaching box to the sideline did nothing to fix what ailed the Dallas defense, as a gob-smackingly bad offensive line (2.61 ALY coming in!) was ripping off chunks of yardage. Heck, they were even running in second-and-long and getting to third-and-short or even first down. That held true until about 17-3 and maybe changed a bit when the Cowboys pulled Trevon Diggs, eliminating the easiest-to-spot pigeon. It took him a drive and a half to figure out what to do after that, including the strip-sack that let the Cowboys tie the game at 17. They got a field goal before half, though, and are having at least some success to start the second half.
I wonder what the Cowboys offense would be like if they stopped shooting themselves in the foot early in games. I missed the opening field goal drive thanks to the Chiefs-Raiders game running late, but their next two drives were the pick-six (maybe a slight deflection?) and three-and-out after a drive-opening sack. After that, a ground-oriented drive for a score and an efficient two-minute drill that ended with "Dallas special" or whatever we're calling it.
Overall, not necessarily good football, but an entertaining first 30-plus minutes.
Vince Verhei: Giants have another long touchdown called back, as Darius Slayton's score is nullified by Damion Ratley's offensive pass interference penalty. That leads to a punt, but the Cowboys are unable to count now, and get called for too many men on the field. That gives the Giants a chance at a field goal, and Graham Gano connects from 54, and the lead is cut to 24-23.
This game is gross.
Bryan Knowles: Ah, hell. Dak Prescott, on a designed run, goes down in a heap, pointing at his ankle immediately. That does not look good at all…
Rob Weintraub: Andy D about to play the rest of the season in Big D.
Vince Verhei: Oh man. This is hard to watch. Everyone's emotional about this one — both teams, players, coaches, fans. Last time I saw this kind of reaction to an injury in that stadium it was when Seattle's Ricardo Lockette broke the cartilage in his neck. That injury was career-ending and nearly fatal. Prescott was at least able to get up on his good leg and hop to the cart, but he's also fighting back tears. This sucks in every single way.
Tom Gower: Injuries suck. "No injuries" is my first rooting interest in every sporting event I watch. Bummed for Dak if that's anything close to what it looked like.
Dave Bernreuther: The Dak injury brought me to tears and I can't stand the Cowboys. Let's all just hope it's somehow only bone and thus he can recover fully.
Dave Bernreuther: Great photo here of both of Dak's coaches huddled over him:
Former Dallas Cowboys coach Jason Garrett went over to check on Das Prescott when he went down. pic.twitter.com/7IxqVe8BC7

— Sunday Night Football (@SNFonNBC) October 11, 2020
Aaron Schatz: Andy Dalton is not used to the Cowboys' center and they botch the exchange, Giants recover. From there, it's a pretty easy 17-yard drive with an Evan Engram jet sweep, Darius Slayton open in zone, and then Devonta Freeman pushing the pile into the end zone. Giants hit the two-point conversion by finding Andrew Thomas on a tackle eligible play, and it is 34-31 Giants.
Scott Spratt: Big man score!
Daniel Jones to Andrew Thomas for the 2 pt conversion pic.twitter.com/qr5lmei86E

— Slightly Biased (@BiasedSlightly) October 11, 2020
Aaron Schatz: Andy Dalton brings the Cowboys downfield for the game-winning field goal. Great toe-tap by Michael Gallup to stay in bounds on a deep 38-yard pass that put the Cowboys in short field goal range.
Two general takeaways from this game. First, James Bradberry of the Giants did an excellent job mostly erasing Amari Cooper today. Second, these offensive lines were both lousy in pass protection.
Rob Weintraub: Dalton hits a pair of precision deep balls on the sideline with great catches by his receivers. Had he still been with the Bengals those would have been airmailed at least 5 yards out of bounds. Am I bitter?
Minnesota Vikings 26 at Seattle Seahawks 27
Bryan Knowles: I hate the Seahawks uniforms.
I also hate the Seahawks' pass rush, or what is passing for it these days. It's a good thing Russ is Cooking these days, because I never have faith Seattle's defense is going to get off the field. They let Minnesota convert a third-and-11 on their way to an opening touchdown drive.
Vince Verhei: First quarter is over, and it's like last week's Seattle game against Maimi never ended. Offenses are going to move the ball; the team that capitalizes on scoring chances is going to win. So far that goes to Minnesota, which got an 8-yard touchdown run from Dalvin Cook, while Seattle got as far as the Vikings 30 before a penalty and a sack moved them back. Odd play calling with a run on third-and-22 when 10 or 15 yards would have at least given them a chance at a field goal. Instead they punted, and that worked, pinning Minnesota at the 2, but the Vikings have already gotten near midfield now at the end of the first.
Scott Spratt: Dalvin Cook out-touched the Seahawks nine to eight in the first quarter.
Scott Spratt: Entering this week, the Seahawks had been much better defensively against the run (-29.2%, sixth) than the pass (18.9%, 29th). I guess this game is an example of an offensive strength (Vikings 6.8% run offense, fourth) beating a defensive strength.
Rivers McCown: Against an actual live NFL offense, are you actually happy today if you pin the opponent at the 2?
Rivers McCown: I guess to phrase that as a better question: Is that something you should be hoping will happen when you've got third-and-22 at your opponents' 42?
Aaron Schatz: So far, it isn't Russ who's cooking, it's the Minnesota pass rush. But I do wonder about Cris Collinsworth saying that the 10-0 Minnesota lead allows the Vikings defense to play more conservatively in coverage. Is a 10-0 lead in the first half such a big deal that it completely changes your in-game strategy? I think what's allowing Minnesota to leave more guys in coverage is that they're getting a pass rush with four.
Carl Yedor: Seahawks finally manage to get off the field after a Minnesota holding penalty puts them behind the sticks. A quick dumpoff to Dalvin Cook nets the Vikings sufficient ground for a long field goal, which Dan Bailey puts through the uprights to extend the lead to 10-0. Seattle has used two first-rounders, two second-rounders, and two third-rounders on defense over the past three years while also trading two more first-rounders and a third-rounder for Jamal Adams this offseason. Adams and some of the guys they drafted with those picks are currently hurt, but with that level of investment on the defensive side of the ball, Seattle has to be expecting better results there.
Vince Verhei: Vikings defense hasn't been great this year, but they're playing like their hair's on fire tonight. Their defensive line is overwhelming Seattle's offense, which isn't a huge surprise, but their secondary has smothered everyone too. Coming into the game, only the Jets defense had a worse DVOA against deep passes. Here at the two-minute warning (where Wilson was sacked, naturally), I don't think the Seahawks have even tried a deep pass yet.
Carl Yedor: Fresh off that disappointing revelation, Seattle forces a quick three-and-out, but they attempt to set up two screen passes on first and second down, which both get blown up. The first was completed with Carson getting taken down in the backfield for a loss, and the second was sniffed out so quickly that Wilson couldn't even throw it, resulting in a sack. At the two-minute warning, Seattle is facing a third-and-24. The pace of this game has kept Minnesota from putting too many points on the board, but Seattle probably needs to get its quick game going moving forward, as the slower-developing shot plays down the field and screen passes have been going nowhere to this point.
Scott Spratt: At halftime, Dalvin Cook still has more touches (21) than the Seahawks have offensive plays (18), even counting their four sacks.
Vince Verhei: Russell Wilson, even at his best, has always been a streaky passer prone to taking sacks, so there have been some ugly halves in his career … but man, you'd be hard-pressed to find one uglier than that. Forty yards gained on completions. Twenty-seven yards lost on sacks. Only one passing first down. That's some Stan Gelbaugh-, Seneca Wallace-style football right there.
And yet, Seattle is very much alive, because the Vikings have just the one touchdown. It's hard to get mad at Mike Zimmer for kicking field goals on fourth-and-7 and fourth-and-8, but the Vikings have to be kicking themselves for not getting more than 13 points considering how dominant they've been so far.
Tom Gower: Russell Wilson's 9-yard completion to Tyler Lockett to end the first half gives him 13 net yards on 11 pass plays (including sacks, not including scrambles). I didn't see that coming, with a Minnesota defensive line that has Yannick Ngakoue and some other guys (I watched the Titans-Vikings game with some Vikings fans who watch every games and they were testing each other on who was who). But Ngakoue has been having success against Duane Brown, and like Dru Samia on the other side of the ball, the weak points at guard were still weak points. Add in some much-improved coverage, so Wilson wasn't finding guys late in the down, and that was that. Really a nice game.
Minnesota's offense has been solid, but I'm not sure any more than that. Their defense and, well, Seattle's defense have let them play the way they want to. They went for it on fourth down and converted on their touchdown drive and hit a couple field goals that aren't gimmes in the rain. It was a "short" first half, only seven legit possessions, so 13 points isn't a bad performance.
Carl Yedor: Seattle comes out and tries to get the running game going on its first drive. The first two runs set up a third-and-1, but someone blows an assignment on a third run, allowing Eric Kendricks to knife into the backfield and blow up the play. Seattle punts again and needs a big stop from its defense here.
Bryan Knowles: Hey, Seattle has an offense! That last drive almost doubled their yardage for the game, mostly because they started finding holes in the Cover-2. That's the Seahawks' offense we've seen for most of the season — three big passes in a row, and things just looked simple. Where were these guys for the first 30 minutes?
Scott Spratt: I thought we all agreed a few years ago to let the play continue to its conclusion when there was any uncertainty as to whether an incomplete pass was a fumble? Seattle should have just had a fumble-return touchdown, but since the whistle came before they even picked up the fumble, I guess they'll get the ball but have to start 20 yards away from the end zone?
Bryan Knowles: No harm, no foul, Scott — two plays later, DK Metcalf finds the end zone, and the first half is a distant memory…
Vince Verhei: I can't fault the refs for blowing the whistle on that one. At no point did that look like a fumble to me live. On replay, it was close, and I'm surprised it was overturned.
No matter — two more completions for Wilson, the latter a touchdown to DK Metcalf. Metcalf was horrible in the red zone as a rookie, failing to catch one fade after another. So this time they throw him a post and boom, six points.
The extra point is good, and Seattle goes from an all-time stinker of a half to a 14-13 lead in less than seven minutes of game time. The NFL is wild in 2020, man.
Scott Spratt: We may have to veer from our normal and Mike Davis-supported case that running backs are overrated to say that Dalvin Cook is the Vikings' most valuable player. When he injured his groin earlier in the third quarter, their entire team fell apart.
Bryan Knowles: Well, Cook's back in, and that didn't stop Cousins from throwing a pretty bad interception! It's hard to picture this third quarter going much worse for Minnesota.
Carl Yedor: That was an INCREDIBLE one-handed interception by K.J. Wright on a play-action rollout by Cousins. Cousins tries to drop in a throw over his head down the sideline, but Wright leaps and snags it with one hand. Seattle is threatening again just like that, and Chris Carson breaks a few tackles to score from 29 yards out on the first play after the turnover. That was quick.
Derrik Klassen: Obviously Kirk Cousins threw a greedy/bad ball there, but what a snag from K.J. Wright. You don't expect any linebacker to make that catch EVER. Huge turnaround for Seattle, immediately getting the ball in scoring position after they just scored on their last drive. Then they punch in the touchdown off the turnover right away. Minnesota was leading for more of this game than not until now, but it very, very quickly feels like the Vikings have lost control and I don't exactly love counting on Cousins to play from behind.
Vince Verhei: Next play from scrimmage after the Metcalf touchdown, Cousins tries a touch pass over K.J. Wright, but doesn't get enough touch and Wright makes a great leaping one-handed interception.
Next play from scrimmage after that, Seattle runs inside zone to the right, and a giant cutback lane opens on the left. Chris Carson rumbles through every Vikings defensive back including Paul Krause and Joey Browner for a touchdown. That's 21 points for Seattle in less than two minutes of game time.
Carl Yedor: Wright's interception:
"That belongs to me" – @KJ_WRIGHT34, probably.#Seahawks | NBC pic.twitter.com/bYSHcfAp1p

— Sunday Night Football (@SNFonNBC) October 12, 2020
Scott Spratt: I'll also add that it's been raining.
Tom Gower: It apparently stopped raining after the Seahawks went three-and-out to start the second half! Since then: MIN punt, fumble, pick; SEA TD, TD, TD.
It stopped raining after the Seahawks' three-and-out early in the third quarter fwiw.

— Adam Jude (@A_Jude) October 12, 2020
Vince Verhei: Actually, this is important: it looks like it has stopped raining in the second half, when Seattle has turned the game around. The Seahawks have a track record of playing worse in the rain.
Yes, this is an odd thing for a team that plays in an outdoor stadium in Seattle.
Vince Verhei: And the Vikings come right back. Eleven plays, 77 yards, 3-yard touchdown pass to Adam Thielen. Cousins was great on that drive — Seattle's pass rush has been much better this quarter, and he made some big throws on that drive with defenders bearing down on him.
Then they go for two to tie the game and … Cousins on the quarterback draw? That's, um, creative. It works about as well as you'd expect, and Seattle still leads 21-19.
Scott Spratt: If I remember correctly, I think it was my initial assumption that passing offenses would do worse in rain. But while teams pass about 3% less often in the rain than in clear weather, they also typically complete about 2% more of their passes for about 4% more yards per target. I think rain hurts defenders trying to stay with offensive players more than it hurts those offensive players getting into their routes and making catches. And it's really heavy winds and cold weather that hurt passing efficiency.
So long story short, I'm surprised to hear that the Seahawks tend to play poorly in the rain given their typical offensive strengths.
Vince Verhei: have often said that Cover-0 against Russell Wilson = touchdown, but the Vikings got away with it on that third down. Harrison Smith comes unblocked off the edge and levels Wilson. Wilson still gets a deep pass off, and Metcalf has beaten his man into the end zone, but the pass is a few yards out of his reach. Seattle punts, and Michael Dickson (who is having a monster game) drops one perfectly at the 3-yard line, where the Seahawks catch it on the fly. Fourth quarter begins with the Vikings trying to get out from deep in their own territory.
Vince Verhei: And the great punt is irrelevant, because the Vikings drive 97 yards in 15 plays and get a Cousins-to-Thielen touchdown. Cousins was just phenomenal on those last two drives. Tremendous composure and ability to make big throws under pressure. Vikings up 26-21 with seven minutes and change left.
Tom Gower: In TOTALLY UNRELATED news, the rain seems to have resumed as Minnesota retakes the lead.
Carl Yedor: Continuing with a theme for the Seahawks this year, the Vikings have converted six of 13 third downs today (with two of two on fourth down to boot). The Vikings converted two on their own merit on that drive and got a third conversion thanks to a Seattle penalty (which I don't believe will count in those statistics). Seattle has struggled getting off the field on third down all season, and tonight has been no different.
Vince Verhei: And Wilson throws a bad interception where his receiver has stepped out of bounds and wasn't open anyway. And now Alexander Mattison is ripping them up on the ground, running through arm tackles. Even after a holding penalty sets them back, Mike Boone rumbles for 9 yards on second-and-16. Vikings call timeout on third-and-4, and if they get a first down here that might be all they need.
Bryan Knowles: Alright. Fourth-and-1 from the 6-yard line, up five points, with two minutes left in the game.
You have to kick the field goal here, right? A first down wins the game, but if you get stuffed, you're letting Wilson try to drive the field for the game-winning touchdown, rather than just a tie with a two-point conversion.
Carl Yedor: As a Seahawks fan, going for it felt like the right call because in the worst case scenario for Minnesota, Wilson has to go 95 yards in a driving rainstorm. Losing in regulation is obviously scary here now, but 95 yards is a long way to go.
Vince Verhei: So on third-and-4, they try an end-around to Thielen, and it looks like he's going to lose yards, but he dodges some tackles to get to fourth-and-1 at the two-minute warning. Rather than kick a field goal for an eight-point lead, they go for 1 yard and the win … and the same defense that somehow saved a win by stuffing Cam Newton at the goal line stuffs Mattison for no gain, and Seattle needs 94 yards to win in regulation.
Bryan Knowles: Russell Wilson is pretty good. As is DK Metcalf.
I'm still a little surprised they didn't review the near-touchdown on second down!
Vince Verhei: Why
is
it
never
easy?
Seattle quickly gets a first-and-goal at the 6. First down, pass is off Tyler Lockett's fingertips. Second down, Metcalf nearly catches the winning touchdown, but Mike Hughes makes a great play to knock the ball free. Third down, one of those terrible goal-line fades to Metcalf that never works. Fourth down, Metcalf beats Harrison for the go-ahead TD. But they miss the two-point conversion, so Minnesota still has 15 seconds to win with a field goal.
Seahawks have not converted a third down. They are 2-for-2 on fourth down.
Bryan Knowles: … the ruling of a fumble stands? What?
Have the Seahawks ever played a normal game?
Vince Verhei: And the pressure gets to Cousins again. Benson Mayowa swats the ball out of his hands for the strip sack. Second time in this game that what I thought was an incompletion is ruled a fumble instead. Vikings recover, but they're out of timeouts and that's game.
Remember what I said about capitalizing on scoring opportunities? Those two Vikings field goals and the fourth-down stop are the biggest reason Seattle won.
Oh! The stop on Cousins on the two-pointer! Also enormous!
No, Bryan. The answer is no. Seattle has never played a normal game.
Aaron Schatz: Here are the numbers on Zimmer's big fourth down decision
This 4th & 1 is a big decision for Zimmer.

Going for it is the better option, but it's only about a 2% difference.

If you go for it and get it, you win the game.

If you fail to convert it, Seattle has to go 90+ yards for a touchdown.

A field goal means Seattle can still tie.

— EdjSports (@edjsports) October 12, 2020
Tom Gower: Yeah, that two-point conversion play … I think the Vikings' intent was the motioning out Mattison (I think it was him) to the two-receiver side would force the strength of the defense to change so the middle of the field would be open. But I think the Seahawks only moved a single defender out there to make it three-on-three instead of moving an extra player. So, to score on that draw, Kirk Cousins needed to deceive a defender into going the wrong way and/or individually beat a defender athletically, neither of which was happening. Unless I'm missing something, he should have done whatever his other option was on that play.
Carl Yedor: I was very surprised that the final Cousins fumble wasn't overturned to an incompletion on review. Looked like he still had control of the ball when he began his forward throwing motion.

https://www.footballoutsiders.com/audibles/2020/audibles-line-week-5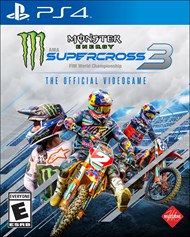 Football Collections
Time To Make A Change
Side Hustle From Home
Blogging Websites
See the best PFF features and tools