Colts' defense a big test for Packers' offense,…
3 min read
Aside from the injury factor hampering peak performance, in Green Bay's two home games over the past three weeks, the miserable weather has made it difficult to get things clicking.
Tailgate Party Time
While Rodgers said he doesn't mind the local winter elements as long as it's not too windy or wet, climate-controlled Lucas Oil Stadium is a change of pace he's looking forward to, the challenge of the Colts' defense notwithstanding.
"I am, I really am," Rodgers said. "It will be nice to have some fans there. I'm sure there will be a lot of Packer fans in the stands, which is exciting."
The Colts have hosted roughly 12,000 fans at Lucas Oil for their past two home games, and the percentage of visiting fans Sunday has generated curiosity.
With the leaders of the NFC North facing the co-leaders of the AFC South, will the Packers learn something about where they stand?
On the outside, that might be the story. On the inside, it's about meeting the moment.
"I don't know about measuring stick," Rodgers said. "I think every week in the NFL, it's about winning and it's about execution."
The Packers believe they have another level, and/or can get back to one they've shown previously. If they find it this week, the timing would be just right.
"We've definitely got some better ball in front of us," Adams said. "We've played decent. We've played good enough to win a decent amount of games, but we've got a lot left in the tank."
https://www.packers.com/news/good-on-good-colts-defense-a-big-test-for-packers-offense-and-vice-versa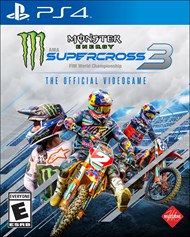 Football Collections
Blogging Websites
See the best PFF features and tools